About Banff Gifts & Souvenirs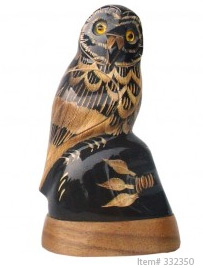 Banff Gifts and Souvenirs are Doncath Holdings Inc. interest. It is one of the few locally and family owned businesses in and around the Rocky Mountains and Alberta area, and has been in business since the early seventies. To better serve our customers, and give them a more streamlined variety and relevant options, we have named our Banff gift and online web stores to make it easier for our valued customers to choose where they would want to shop today. We do business under the following names in the Banff, Canada area.
Banff Western Outfitters
Duck Duck Moose
Just Next Door
Mountain Legends
The Bare Moose
The Thunderbird
Totem Souvenirs
Banff Gifts and Souvenirs (online only)
Banff, Canada is a wonderful area for tourists, and it seems just right to get a souvenir or memento from this breathtakingly beautiful place, whether it is for yourself or someone special back home. We have more than 35,000 products for sale, and we are sure that we have everything for everyone, right from children's speciality items to special Rocky Mountain souvenirs.
The Banff, Canada experience is enhanced manifold by the Banff shopping experience that one can take in right at Banff Avenue. We are located on the main street of Banff Avenue, offering a simple and readily accessible option when it comes to shopping in Banff. You can also contact our friendly staff at all our stores on the following numbers:
Banff Western Outfitters, 103a Banff Avenue, 403-762-0335
Duck Duck Moose, 112a Banff Avenue, 403-762-1000
Just Next Door, 103b Banff Avenue, 403-762-0355
Mountain Legends, 111 Banff Avenue, 403-762-8433
The Bare Moose, 112b Banff Avenue, 403-762-4696
The Thunderbird, 215 Banff Avenue, 403-762-3913
Totem Souvenirs, 215 Banff Avenue, 403-762-3913
We offer a wide range of quality, economic and well-known products in these categories and more:
Gifts
Souvenirs
Apparel
Footwear
Children's toys, games & clothing
Travel accessories
Books and DVDs

Animal Hats & Mitts
Gourmet foods
Native inspired products
Dog clothing and toys
Jewellery
Premium Cutlery
Sleepwear
We, at Banff souvenir shops have one of the widest ranges of children themed gift articles in and around Banff, Canada area, and with our specially trained, friendly store help, shopping for gifts is no longer a hassle where you are spoilt for choice but yet cannot put a finger on what you actually want.
We have several products from various brands, and one of our customer favourites is Crocs. We have an extensive variety of Croc products, right from the original, cult popular sandals to other Croc footwear. If you are a Croc fan, and just refuse to use any footwear that cannot or does not give you the comfortable, odour free experience that the Croslite gives you, step right into a Banff shop at the Banff Avenue and you will get what you want.
Apart from Crocs, we have a substantial stock of locally made moccasins that will suit any style and requirement. They are comfortable enough to suit the most precise buyers, and are a statement of style and durability in themselves. We have moccasins made of deer hide, moose hide, suede, sheepskin and a variety of soft leather. We have moccasins that are suited for indoors as well as outdoors wear. We also have rabbit fur trim and sheep wool trim lined beaded moccasins.
We also offer a wide range of variety, right from the everyday wear to the one that you would wear on a special occasion. We offer a number of jewellery articles and accessories like earrings, pendants, pins, zipper pulls, key rings, money clips, letter openers, business card holders and many more.
We believe in being in constant connection with our roots, and are proud to offer Canadian and local made products like jewellery and other accessories. Our jewellery inventory consists of Jade, Hematite, and Glacier Pearle stones. These stones are precious or semi precious stones in the market. Whatever be the case, these are definitely invaluable when you think about buying a memento of your wonderful stay in the Rocky Mountain area.
We have a large inventory of Native craft products, right from dream catchers to inukshuk carvings, along with a number of totem poles that will fit all budgets and decor ideas. Our shops are a dream come true for anyone who is looking to theme their home decor in the Western Canadian manner, or even someone who wants some decorative item in the house that reminds one of this great culture.
The Dream Catcher, one of the most popular remnants of this culture, has a legend that it captures the bad dreams and bad thoughts that would settle in the night, and lets only the good dreams come through its web. Dream Catchers are so popular because of the various designs and the individual stories that are attached to each of these.
You have not seen the best totem poles until you have seen the ones that we stock. They are available in a wide variety. Right from the ones made from wood to the ones from resin, we have it all. Some of them are hand painted, that adds a completely new aura to any room that they are installed in. We even have inukshuks, another remnant from the Aborigine era, something that promises friendships and hope. The inukshuks are made out of wood, glass, jade and stone.
Nephrite, the type of jade we sell are from the Northwestern region of British Columbia. Apart from the financial value, these stones are said to ensure that people leave an event free life full of good fortune. Nephrite is a silicate of magnesium and calcium.
Hematite is another famous semi precious stone that we stock. Also known as the Alaskan Black diamond, this stone is part of some of the most beautiful carving and jewellery you will find, because of the ease that it can be carved. Hermatite is black in colour, and has a metallic finish that is a treat to see when in the hands of a professional carver. It is found in the mines in various regions of Canada like Quebec, Ontario, Newfoundland and BC.
Glacier Pearle jewellery is one of the most colourful jewellery that you will ever come across, and is the best memento if you want to add some colour to your wardrobe, or gift to someone who intends to do the same.
For those into more funky jewellery, Abalone is making a comeback, and one can now find designs that are a harkback to the totems, poles, and ancient masks of the tribal people of old. The jewellery collection has a natural, polished look, which makes it prettier than ever, and with the abundant colours available, this is a treat for anyone who wants to add some spunk to their accessories and wardrobe.
Another popular, and important material used in a lot of jewellery nowadays is Abalone, which is something that is making a fast comeback. It was originally used by the Northwest Indians to enhance and add an attitude to their poles and masks, and now is part of everyday jewellery for women as well as men. We have a variety of shapes and designs, right from the simple ones that match any wardrobe, to the more detailed, intricate ones. We have designs that are a nod to the ancient native ones, as well as the cult favourite wildlife designs that are a picture of the abundance and beauty of Canadian wildlife and nature. Our jewellery is a collaboration of the naturally beautiful hand polished shell and contemporary designs and styles.
One of the safest gifts you will ever come across is a stuffed toy; you cannot go wrong with it! That stuffed puppy, cat, monkey, teddy bear, or almost anything that walks and crawls is a best bet you have to bring up a smile on the face of someone you love, and what better than the variety of such toys that we stock! Whether it is the kid or the spouse, our beautifully designed soft toys will hit the right spot with them. We have a great variety of stuffed toys in various forms, like the Canadian wildlife collection, moose and bear, wall toy collection, dog collection and a variety of other kinds of stuffed animals. Cuddly and unique, they make great gifts!
Nothing says that you have been to a particular place like a t-shirt that is a piece of the local culture there. Show off the fact that you were at the Rocky Mountains, the cradle of nature with the beautifully crafted and creatively designed t-shirts, hoodies, jackets and other types of apparel that we stock, for men, women and children. Our fleece jackets will keep you warm, and are wonderful souvenirs to take home!
Our shops are home to a number of accessories and home decor that anyone can use. We have an huge inventory of key chains, bottle openers, magnets, coffee mugs, shot glasses, stationery like pens, diaries, etc. that are another great way to remember your trip to the Rocky Mountains and nearby areas.
Bears are part of Canadian culture. At our shops, you can buy a range of bears, either stuffed, clip on bear toys, etc. You will find anything and everything that has some sort of bear design in it. The most common are the bear shaped bags, stuffed bear toys, and some unique ones like a mirror that has bears all over the corners.
Our Banff gift shops have a wide range of apparel too, and the ones like the LazyOne Flapjacks are something that will keep you safe and warm while you are in Banff, which is a chilly place to be in come winter season. Based off the design of the classic longjohn, these are the practical way to go when you are skiing in the cold mountains, or even taking a brisk stroll down Banff areas. They are made from pure cotton, and are designed keeping the wearer's convenience in mind. We have a wide range of LazyOne FlapJacks available in sizes that are perfect for the whole family.
Along with these, we stock deluxe Knitwite Original Animal hats and mitts. We have various collections that will be a hit with the entire family. Knitwits for Sesame Street, for Hello Kitty, and even one for the World Wildlife Fund, we have one for everyone! These hats are made using wool found in New Zealand, and goes through a unique 12 step process that includes tailoring, dying, and putting in the final touches by hand. The manufacturing process goes on for all twelve months, so we have new stocks and designs all through the year, perfect for anyone and everyone who would want to shop anytime of the year.
If you want to enhance your party experience, try our wide range of RedNek wine glasses. The RedNek products have a charm of its own, and are not just perfect for a house party, but also if you are looking to gift a guy something that he can use while he succumbs to the spirits. We have a wide range of RedNek products, right from wine glasses, champagne glasses, guzzlers, sippers, martini glasses, margarita glasses and so-so party glasses too.
Britto line takes a pride of place in our inventory. We have a wide range of Britto products that comprise of teapots, mugs, and other trinkets like figurines and luggage tags. The kitchenware is perfect for you to enhance the look of your home and doubles up as a great gift too. The unique luggage tags are not just helpful when it comes to indentifying your luggage, but is a great way to decorate your luggage too.
Our Banff shops have something for everyone, and for the kids, we have the quintessential pillar of edutainment for children, the LEGO building blocks. We have several LEGO products, like the LEGO Stat Wars, LEGO Ninjago, LEGO City, LEGO Hero Factory, LEGO Friends, LEGO Boardgames, LEGO Duplo, LEGO Cares, LEGO Pirates of the Caribbean, LEGO Basic Building Sets and Accessories, LEGO Creator and LEGO Creator. All this and more is available in the Duck Duck Moose store, a perfect haven for children to spend a lazy afternoon deciding what they want to buy and what they want to play!
If you are looking for something for infants, take a stroll down to Duck Duck Moose. We have an extensive range of apparel and accessories for the infants, playful, fun clothing that makes everything much cuter than it already is!
Choose from a wide variety and selection of best-selling Canadian Souvenirs, Banff Gifts, Canadian Gifts, Alberta Gifts & Banff Souvenirs, Banff Gifts & Souvenirs. Our Banff online shopping web store has many Banff Gifts and Banff Souvenirs available, and if there is something you are trying to locate with online shopping but don't see it on our site www.banffgifts.ca please call us at 403-762-4661 and we will try and help you find what you are looking for.
While we have an extensive experience waiting for you at Banff, we have an website too, for those times when you really wanted something but were not sure whether you should buy it or not – that stuff will now be available online. You can visit us at www.banffgifts.ca.
Happy Shopping!